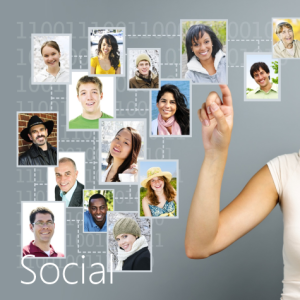 The rise of Social Media, informal and organic networks, the proliferation of 140 character conversations, and mobile status updates gives everyone new vehicles to share opinions and insights. Often these opinions and insights are not based on hard facts, but one fact is certain – blogs, communities, social networking sites and micro-blogs enable anyone to contribute to an endless and organic conversation taking place in cyberspace.
A Selection of Articles we have found interesting on various Social Media Channels, mashed up on Rebel Mouse re. Strategy, Cloud, BCDR, Datacenters, Entrepreneurship & Innovation.
Social Media and You
In the real world, we all know the Restaurant review scenario, a good recommendation will be heard by 10 people a bad review will be heard by 100 people, the same can happen in cyberspace (multiplied by 100), and how you resolve these issues will decide how successful your business is.
Any organization that touches external audiences (customers, partners, influencers) can utilize blogs and communities to impact perceptions and buying behaviors. However, some behavioral changes certainly have to occur in order for these tools to be used effectively.
For instance, marketing professionals should not view Twitter or Facebook as a vehicle to "push" messages out to audiences. Rather, they should listen and participate in the ongoing discussion organically taking place. Likewise, communications professionals cannot post a press release on a blog and expect to get traction. They, too, must listen and participate where appropriate.
Another is that it can only be managed by people inside the company, who believe in their Company and Product/Service.