Lets get Cloud Computing working for you
With all the talk of cloud computing today, it can be helpful to take a step back and really understand what the cloud is and why it matters to your SMB business.
At the most basic level, the cloud is about quickly adapting IT to your business needs – for example by adding new applications or file storage as needed, but without having to purchase and manage servers. It can offer small and midsize organizations a lot of great benefits, like getting what you need fast, saving capital expense, and knowing everything is managed, protected, and up-to-date.
The cloud is the backbone for a lot of the changes that we are seeing in technology in the enterprise today—it makes anywhere connectivity to internal resources much easier from all kinds of devices, and it provides the scalability and agility to support rapid deployment of new tools across a dispersed workforce.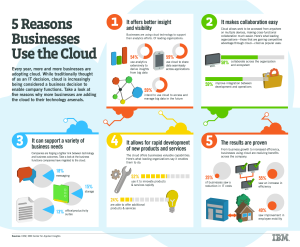 All of the other trends are really enabled by the cloud, which is why it is seeing such rapid uptake and interest across our SMB customers.
By 2016, cloud will matter more to business leaders than to IT. In fact, it's strategic importance to business leaders is poised to double from 34 percent to 72 percent – blowing past their IT counterparts at 58 percent.
Why?
It's about beating the competition.
The cloud also offers SMBs enterprise-level security, with the high level of data protection and datacenter security required by the largest organizations.
For a lot of SMBs, it isn't practical if the cloud is an "all or none" proposition. They need the flexibility to run some applications on-premises, while moving others to the cloud when it makes sense. This is where Calm Response is different. We are the only vendor that offers a consistent technology platform whether you are running servers on-site, virtualizing your workloads, or moving them to the cloud. Calm Response offers the same familiar tools to make this "hybrid" IT approach easy and seamless. So whether you are testing the cloud for the first time, or going "all-in", Calm Response has the platform and tools to help you every step of the way.
Calm Response offers the unique ability to enable SMBs to choose their own path, whether that includes investing in your own servers or leveraging the cloud to build and scale quickly and pay as you go. From servers to Office productivity tools, Calm Response offers a simple, yet flexible platform that combines familiarity with choice. So you can choose the path that is best for your business.
If you are looking to Accelerating Cloud Innovation with enterprise-class technology and a business partnership that enable your long term Strategy.
Talk to us